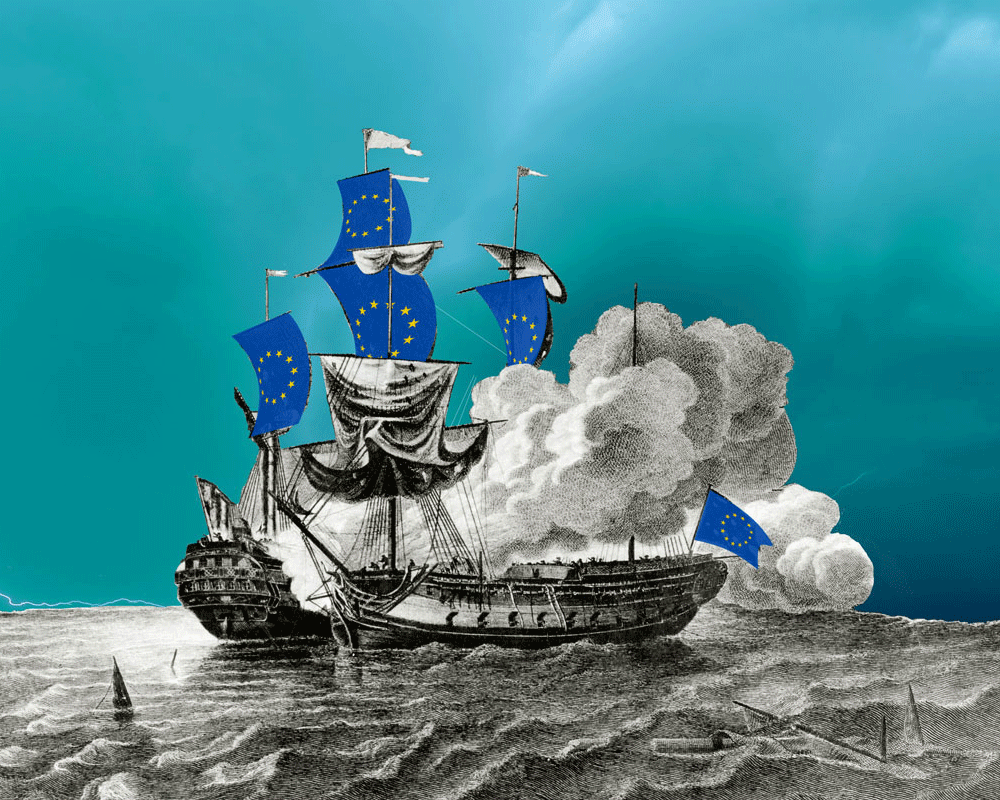 China, Donald Trump, and discontent after financial and debt crises that exploded last decade are buffeting trade. The European Union frequently finds itself at the center of these storms.
Arancha Gonzalez, the chief of staff to Pascal Lamy when he led the World Trade Organization and a former trade spokesperson at the European Commision, makes a spirited defence of the benefits of trade. Gonzalez even sees trade recovering its lustre as greater numbers of "conscious consumers" demand higher environmental and labor standards.
Reinhard Bütikofer, a member of the European Parliament and a major figure in the German Green Party, is more equivocal about the outlook. Bütikofer suggests that the most immediate threat to a multilateral future isn't so much from Europe's homegrown nationalist populists but from the United States. He fully expects Donald Trump to go ahead and slap tariffs on Europe's car industry in defiance of Brussels and Berlin.
Lorenzo Marsili has more fundamental problems with the trading system. Marsili helped to start the leftist DiEM25 political movement with Yanis Varoufakis, the former Greek finance minister who hectored Germany to reform the Eurozone. Marsili reimagines how the vast trade deal between Europe and Canada agreed two years ago would have been negotiated under the kind of leadership that DiEM25 is calling for.
First, James and Tom talk pork pies, foie gras, and Welsh plums.