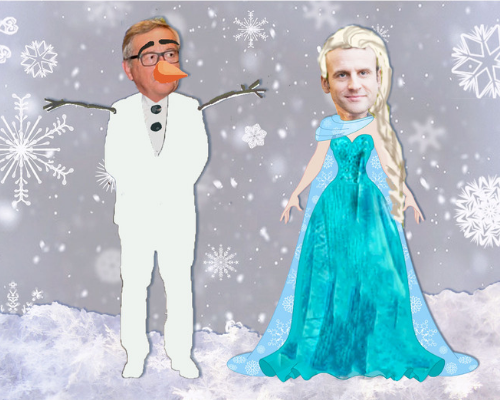 What came of French President Emmanuel Macron's call for ordinary citizens to lead a European political renaissance?
Well it happened. Sort of. Twenty-six other European Union member states minus the UK agreed to go along with the French idea. During the past year hundreds of consultations, dialogues and debates have been held across Europe.
The events amount to a new and experimental approach to connecting citizens to Europe. But they also look a lot like a Tower of Babel, lacking a common format, branding and goals because national and European authorities retained so much individual control.
We talk to Corina Stratulat of the European Policy Centre and Laura Sullivan of WeMove.EU about a form of democracy that's only going work if authorities Let it Go. Don't miss Laura's tribute to Queen Elsa who, by relinquishing her gloves and tiara, gained mastery over her powers. Now there's a message for Europe.
First, Tom and James talk acronyms and abbreviations — including those designating organisations and institutions that are meant to open up Europe to citizens and to quell criticism from eurosceptic forces.
Download Corina's report European Citizens' Consultations here and read Laura's blog on Citizens' Assemblies here.