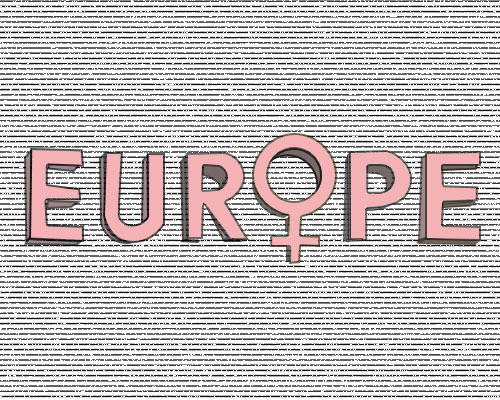 Banners and slogans celebrating tolerance and equality make the European Quarter of Brussels look like a civil rights nirvana. The truth is more complicated. There is a critical lack of racial diversity in the institutions that run the European Union, and sexual harassment is a concern.
Even before the MeToo movement exploded onto the global agenda, Jeanne Ponté, a young assistant at the European Parliament, kept a notebook documenting the harassment she and her peers experience. After Ponté talked about the notebook on French regional radio, her story was picked up by French national media and then internationally. Ponté speaks for the MeTooEP movement at the European Parliament and she explains why all candidates running in May's EU elections should pledge to take an anti-harassment course and support reforms.
Corinna Hörst is the co-founder of The Brussels Binder, a kind of Yellow Pages for female experts. It's a refreshingly tangible push for equality in a city where much policy making remains male-dominated and where chauvinism — particularly among some German conservative lawmakers — runs deep. Hörst also is deputy director of the Brussels office of the German Marshall Fund of the United States where there's renewed urgency about preserving democracy and the rule of law as fractures within and among countries grow deeper. Hörst says such divisive times call out for a leader with the stature and skills of German Chancellor Angela Merkel. Could Merkel become the first woman to fill one of the European Union's two top jobs?
Joanna Maycock is executive director of the European Women's Lobby, among the Top 100 Most Influential People in Gender Policy, and a fellow at the Political Science Department at the Université Libre de Bruxelles. She also has starred on the hilarious and hugely popular podcast The Guilty Feminist. Maycock reflects on the role satire has played in the feminist movement; why women are still very much second-class citizens in the European Union; and why efforts to promote women are being undermined by far-right forces including in Spain. Read her group's Manifesto for a Feminist Europe ahead of the May 2019 European elections and check out more from the dirndl-wearing duo Jogida: "Love Yodel! Hate Fascism!"