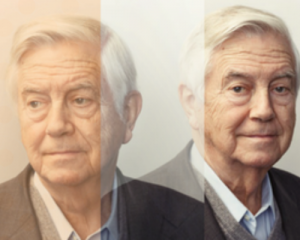 James is in Amsterdam to pick the brains of Dutchman Frits Bolkestein, a giant of conservative liberalism.
Bolkestein reflects on whether his effort to discredit multiculturalism helped lay the ground for populist firebrands like Viktor Orban and Geert Wilders.
Bolkestein says he was merely responding to the concerns of citizens "in the pub and in the church." He also says it's time for Mark Rutte, the Dutch prime minister, to take a top European job.
In post-match analysis, Tom laments Bolkestein's failure to change stance on cultural diversity.
First, James and Tom focus on a Flemish extremist student association, Schild & Vrienden, and links some members have with the nationalist party in the Belgian governing coalition.