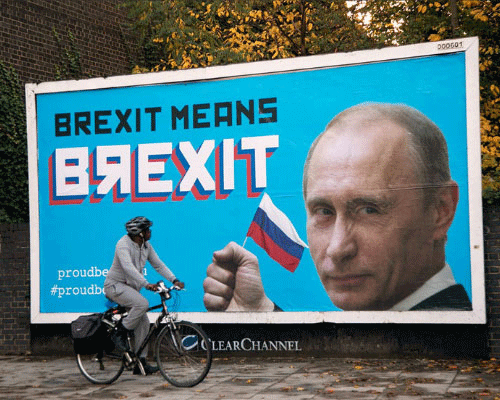 Tom interviews Proud Bear, the masters of political satire who are turning the logic of Brexit on its head. Lukas and Andrei – not their real names – masquerade as Russian military intelligence officers who helped swing the vote for Brexit. In reality Proud Bear want to highlight the need for a full inquiry into suspected Russian meddling.
Brexiteers promised to take back control from the EU. James talks with Professor Anu Bradford of Columbia Law School about why that may never happen. (Hint: look at The Brussels Effect)
First, Tom talks about how Leave.EU raised money to spread lies about Europe ahead of the vote for Brexit. James contrasts that campaign with the EU's relatively ineffectual political messaging.